What Is a Paragliding Flight?
Paragliding is a aerial sport having a history of more that twenty years and is becoming more and more popular. Similar to other aerial sports (like hang gliding or light weight plains) the paraglider uses the air currents (the thermals) to stay in the air, to gain hight and to fly long distances (cross country flight). Generally the take off takes place in a mountain area, but the take off can happen on a field area as well using the winch. Using the wind and the thermals, the paraglider can stay in the air for hours and can fly long distances of hundreds of kilometers.
What Is a Paragliding Tandem ?
Tandem paragliding is a paragliding flight having two protagonists flying together: one is the pilot and the other one is the passenger. The tandem glider is bigger that the solo one and has two seats.
During the flight the pilot seats behind the passenger and maneuvering the glider. The passenger doesn't need any special training only some advice before flying. Tandem paragliding is a leisure flight.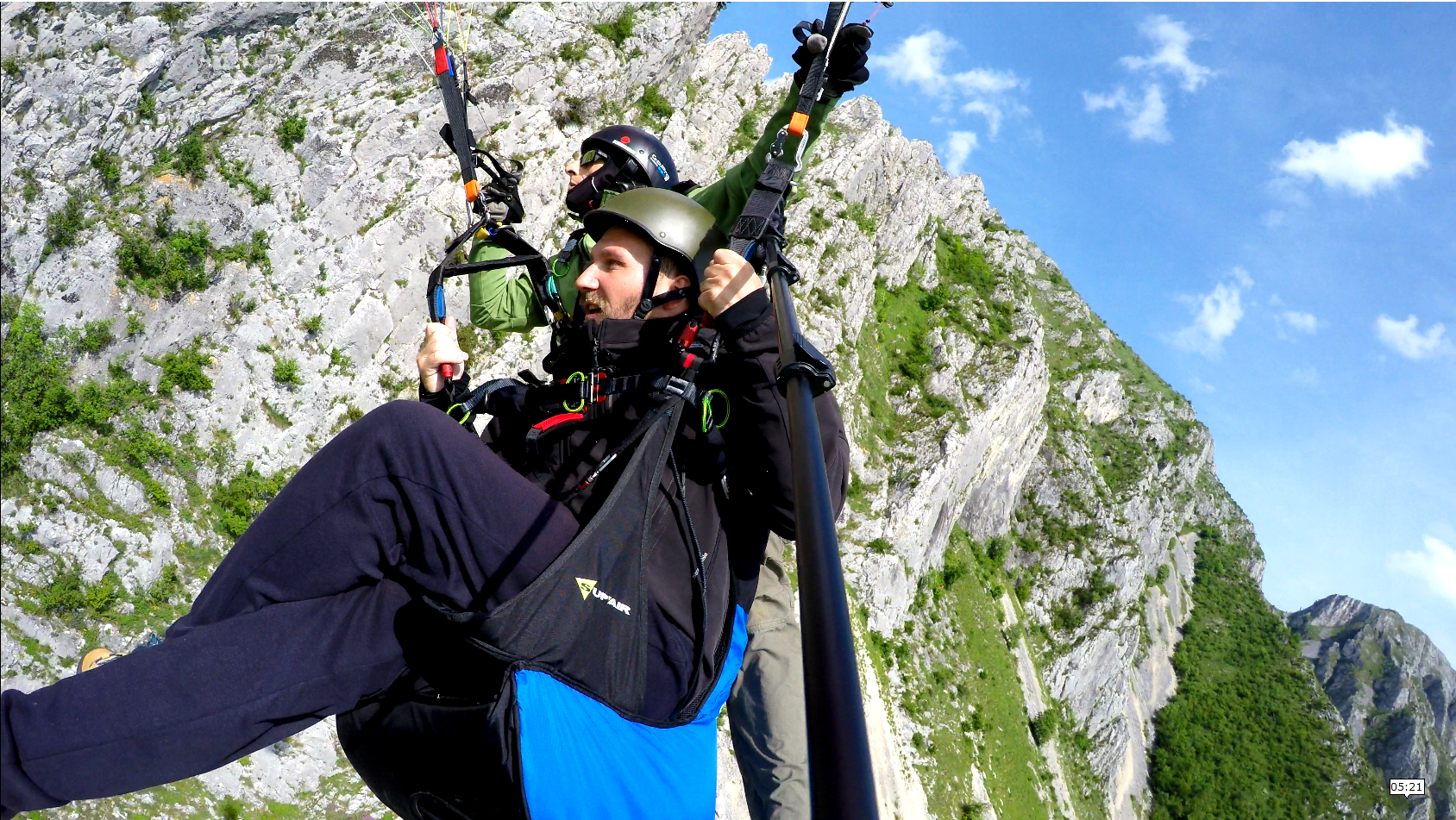 To Whom Is Recommended?
Tandem paragliding is recommended to everyone who want to experience the pleasure of flight and don't have the opportunity to do it solo, by themselves.
Can be offered as a gift to friends for special occasions, so they will have unforgettable memories.
Also tandem paragliding is appropriate for those who look for adventure, relaxation or who want to experience a new dimension: the flight.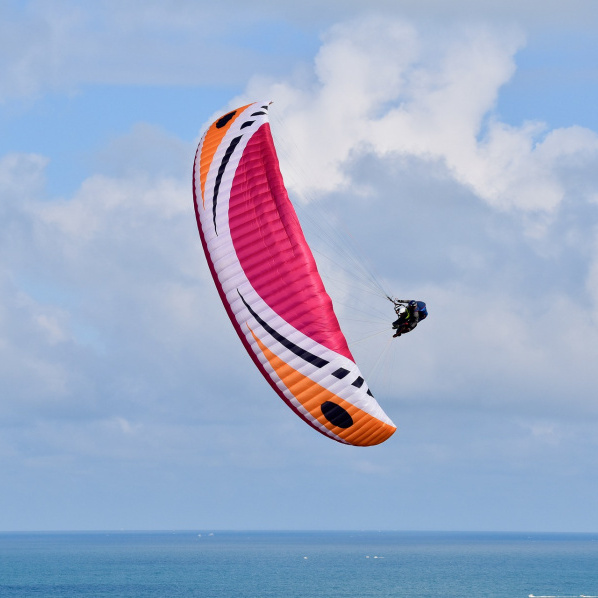 What to Bring?
comfortable clothes, sports shoes, jacket (depends on weather), sun glasses, hat, soft drinks, sandwich, photo or video camera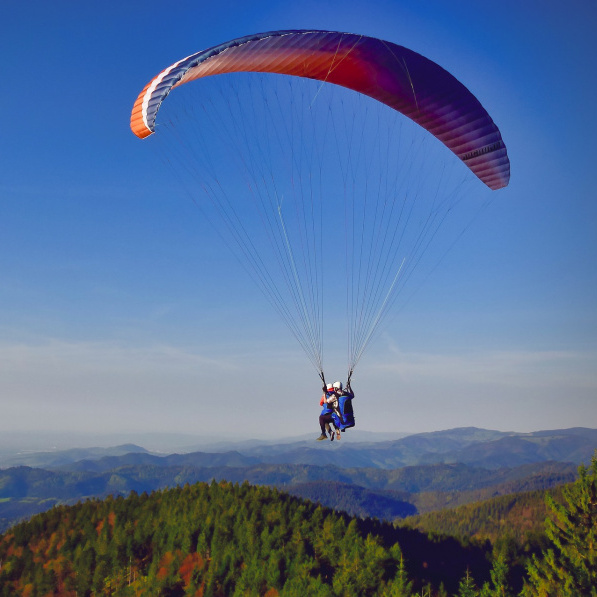 Expenses
Generally, a tandem paragliding flight lasts between 15-30 minutes.<br /> A tandem flight is non-profit because its goal is to share with the passenger the joy and pleasure of flying.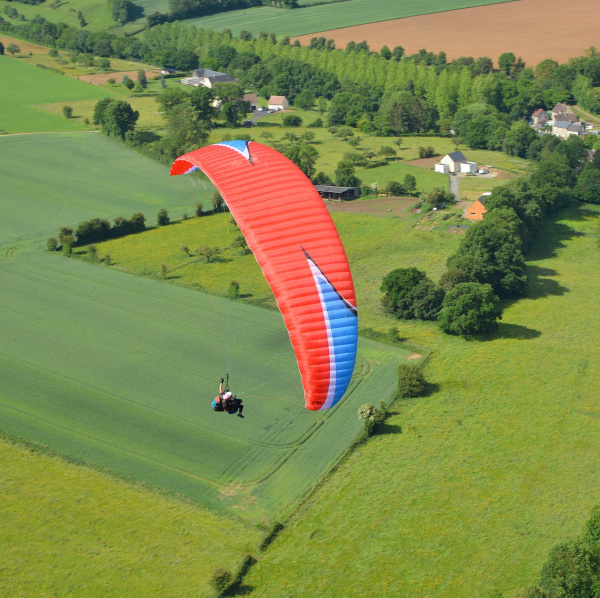 Important to Know
The passengers with health problems as heart disorders, high blood pressure, acrofobia (fear of highs), obesity still can fly in tandem.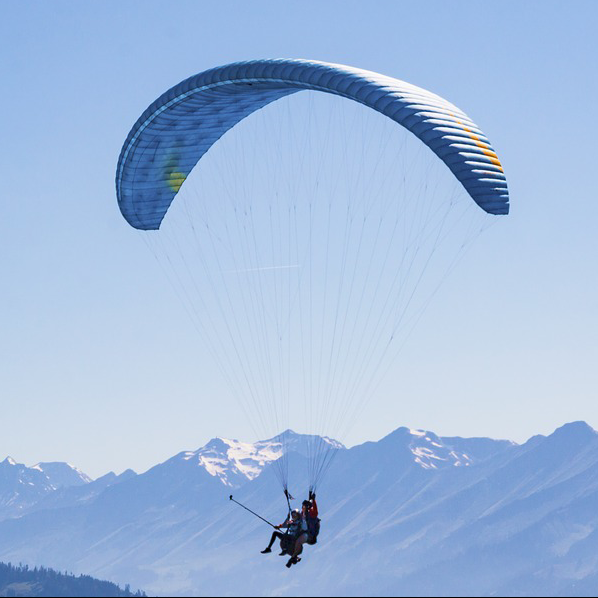 Gift
If you want to remember your tandem flight, we are offering you a DVD recording of your flight.
PG Tandem promotes this sport and the environment this sport takes place in.
Also PG Tandem offers a possibility to the disabled persons to experience a new dimension: the flight. Paragliding is not an extreme sport, but a technical and safe one. Still please ask your insurance agent if your insurance covers this sport.
You can fly in tandem even without insurance, but on your own risk.
For further information please contact the pilot.